Growing up in Australia, Halloween was not celebrated. It was an American celebration after all and if there were "Halloween" parties they were really an excuse to dress up and party and watch scary movies. Unfortunately I hate scary movies.
But realising that I'd be in the States for this holiday got me very excited, I was going to see the real deal! I was going to experience something very "American" during my travels… and what did I think? .. I loved it!!! :oD
My original plans were to meet up with friends who were going to fly in from London, dress up as a pumpkin (yes a pumpkin!) and march in the Village Halloween Parade! However those plans changed dramatically when Hurricane Sandy happened…
I arrived in Long Island on Sunday afternoon to meet a cousin I didn't know existed until a few years ago. At the time I was deciding on a destination to do my Medical Elective when my mother suggested I contacted him– he is a Surgeon in New York. He is my mother's sister's son and they used to live in Sydney however moved to the States when he was very young. Apparently last time I met him I was 2 years old so none of us really remember each other.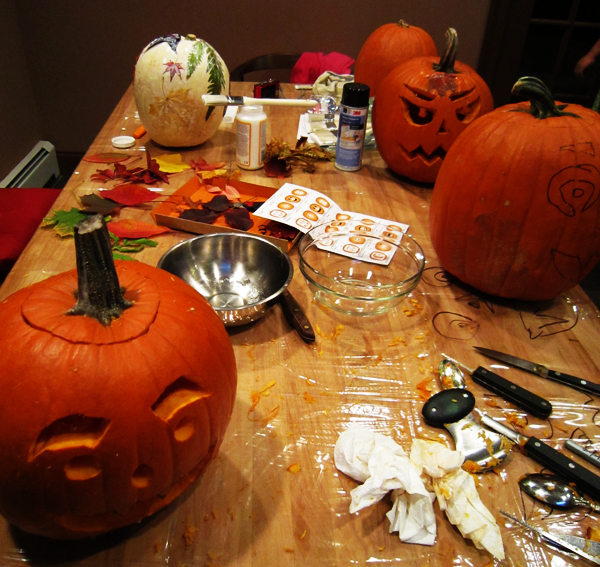 That night his girlfriend, Anne had organised a small Halloween get-together with her work friends which was very homey and lovely. There was a crafts table for pumpkin carving and decorating which I made a bee-line for. The ladies were in the kitchen on a baking frenzy and came up with sweet potato pie, cherry pie, s'mores pie and apple pie,while the men (and me!) were carving our pumpkin creations while watching the football. It was the first time I carved a pumpkin and tasted sweet potato, cherry and s'mores pie! (The only pies I really eat in Aus is apple)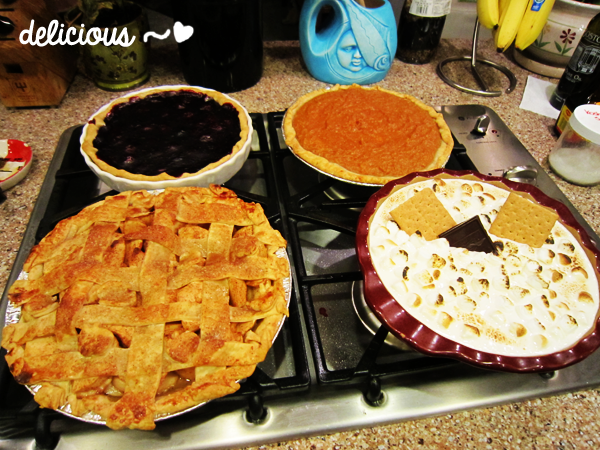 With the impending hurricane the Long Island train and subways were closed that night and continued to be closed for the next few days because of damage so I stayed. On Monday the electricity went out, so our only source of light came from candles, torches and illuminating freshly carved pumpkins– it was quite lovely really. As I walked barefooted around the house holding onto a candle I couldn't help but feel I was in some 19th century British historic TV series.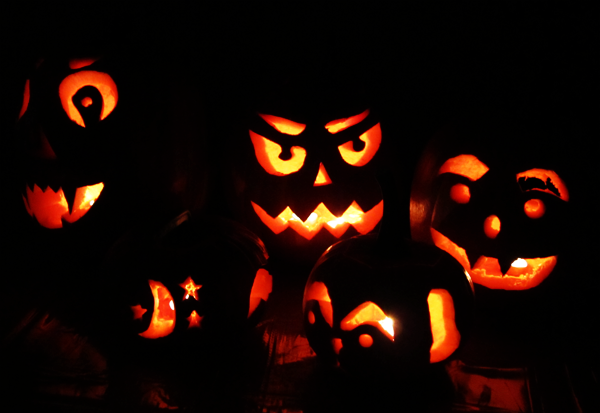 I spent most of my time reading books under torch-light and playing with my cousin's dog. It was a nice "vacation from a vacation"– a lot of people thought I would feel sad because my NY holiday had been ruined, however I thought the opposite. It really gave me an opportunity to relax and get back into reading and also I was in the suburbs for Halloween doing tasks by candle and pumpkin light– you can't get anymore Halloween than that!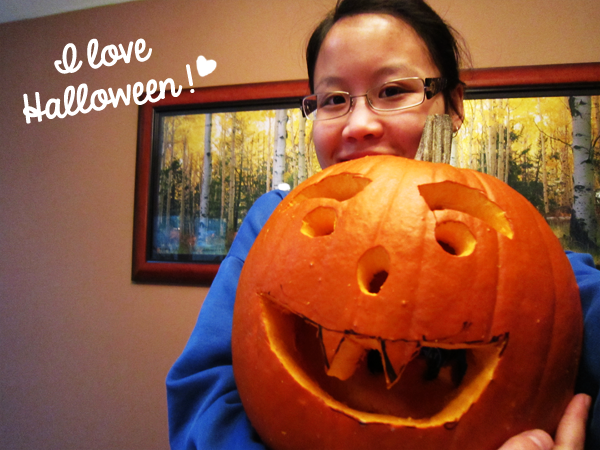 For my first Halloween experience… I loved it! May want to bring it back here to Australia! 😀